Seldom does the news of moving office or relocating your entire business inspire enthusiasm in your employees. Moving is considered one of the most stressful activities people have to contend with – then add a layer of seamless professionalism on top of that, so your clients experience zero impact. It can be a demanding transition, to say the least.
The clever folks at Officemovers and Confidential Shredding Co have teamed up to offer you a one-stop solution when it comes to moving office. They have identified a shortfall in the process which their collaboration neatly resolves.

Don't move or store redundant, expired or obsolete documents, technology and hardware!
There is no case for transporting outdated archives and IT to your new location, however, securely disposing of highly-sensitive information during this time is not uppermost on the list of priorities. Simply let the professionals at Officemovers and Confidential Shredding Co take care of everything move related, so you take care of business.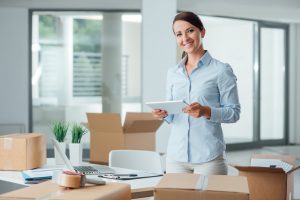 Office Movers
Moving office? Relocating your business to new premises? Disposing of unwanted and outdated hardware? The professionals at Officemovers replace the stress and potential security risks of any relocation with planned performance and peace of mind.
Their 'One Supplier, One Solution' guarantee offers a tailored strategy, specific to your company needs and their experienced staff means no downtime for your staff. If you're looking for a seamless transition, look no further.
Office Movers Offer Complete Relocation Services
Officemovers have thought of everything so you don't have to. Their range of services include:
Project Management: Planning is the most critical phase of an office relocation from in-house communications, OH&S adherence to efficient execution. Keep everyone on the same page.
Relocation Services: Scope is irrelevant. Whether a two-team crew to move some items around your office, right through to relocation of multi-building business with hundreds of staff. We meet all of your organisations' requirements, locally, interstate and internationally.
Desktop, IT and New IT Rollout: Both time consuming and technically challenging, we construct a support team that works seamlessly with your internal IT department in order to minimize the disruption to everyday business. No internal IT team, no problems. We got this.
Server Relocation and eWaste Services: Facilitating vital IT infrastructure relocation to minimize disruptions and eliminate the chance that data is lost or corrupted.
Exit Clean, Make Good Services: Removal of unwanted workstations, fixtures, fittings and loose furniture plus removal of internal walls, painting, new carpet and ceilings are accommodated.
Officemovers make moving office easy.
Confidential Shredding Co
Secure Document Shredding for Business Relocations
Every business holds documents containing private information – whether legal, financial, contractual or personal – relating to their operations, employees and customer base. As it becomes necessary to destroy documents of a sensitive nature, it is crucial to ensure confidential information remains secure, preventing details from falling into the hands of disgruntled employees, competitors or persons with malicious intent.
Confidential Shredding Co provides a convenient, professional and secure document shredding service for all types of documents and obsolete IT hardware, especially when moving or relocating offices.
Make The Smart Move
Are you in the process of relocating your business or shifting office, all while seamlessly keeping your business operational? It's a daunting process with several moving parts, so the less you need to pack, the better. Did you discover old archive boxes full of expired or irrelevant information? Do you have superseded IT hardware that you didn't get around to disposing of yet? The last thing you want is to move it, then store it! The qualified professionals at Confidential Shredding Co will solve your document transport and storage issues for you by safely destroying your confidential information.
Traditional Disposal Methods Are Not Secure
The Privacy Act does not consider garbage disposal or the recycling of intact documents as a secure method of document destruction. Documents should be disposed of by shredding, pulping or the disintegration of the paper products.
Confidential Shredding Co Services Include: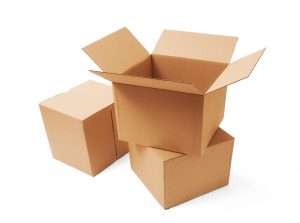 Archive Boxes: End of life archive boxes that no longer require storage or transport are securely destroyed.
Lockable Bins: Providing both security and space saving solutions, our 120 litre and 240 litre lockable bins are an excellent option throughout the office.
Old IT Equipment: Removal and destruction of obsolete IT equipment streamlines every business. Once safely disassembled, all equipment is recycled.
Old IT Media and X-rays: Expired and redundant floppy disks, CDs, DVDs, cassette tapes, cartridges and X-rays can also be removed and securely destroyed.
Pallet Of Boxes: Removal of complete boxed archives that warrant a pallet can also be accommodated. We can rid you of both contents and pallet, or simply take the boxes and leave you with the pallet.
Home Office: Private residences requiring secure content removal and destruction are also accommodated.
Certificate of Destruction
A Certificate of Destruction will be provided at the completion of each job. This is a legal record that certifies all documents handed to the Confidential Shredding Co were destroyed in a shredder, via a confidential process at an accredited site – ensuring your business complies with the provisions in the Privacy Act.